Platforms places us in situations directing to nothing.
Something afar attracts the east to shine,
west encircles our position.
Look forward to a space that values purpose,
slothful purpose within reach is useless touch.
We embed fingers in our hearts to branch the soul, ground the source of nature to claim blessings.
Still, we kill with words thanking God for not experiencing the piercings of letters.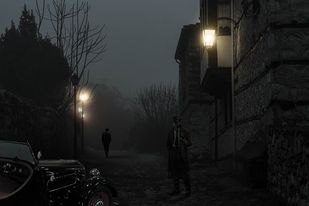 TWO HOUSES DOWN written by Andrew M. Foster a/k/a Declaration in Partnership & Global Syndication with 360°Nation BizCatalyst and Dennis Pitocco.