"My Name is Brown… Jacqueline Brown" just doesn't seem to hold the same appeal, and is certainly not as ethnically depictive as I would have preferred. However, it is a topic of discussion that has been petering in the background, and has almost been discussed to death… But what is the point of it all? Predominantly the 007 franchise has been a typically white establishment that we have all grown to love, accept and appreciate.
The only Bond movie I can personally recall which fully embraced the Black Culture is afforded to way back in the days of 1973, and is still in my personal estimation the best James Bond movie ever made "Live and Let Die," after which we are yet to see another film from the franchise fully ingratiate the Black culture. And as such, makes me ponder the question was it just a matter of Black tokenism? (Maybe that's a subject we can delve further into on a future Blog.)
For the most part, we have been accustomed to seeing James Bond as a male white figure, and no Bond movie would be the same without the main character during the final scene, sailing off into the sunset with his female love interest. In contrast, premonitions of a Black female James Bond character who either gets the girl, or a white male for arguments sake is highly unrelatable; considering the franchise must entail its position and signifies Bond's licence to kill all in the name of duty which he is renowned. Somehow, this very notion loses its validity with the suggestion of a Black James Bond and is wholly inconceivable, if we are expected to believe a Black female or Black male could assume the identity of an M16 Agent, accompanied with war service credentials to match, is highly unlikely.
Additionally, the negative portrayals and stereotyping of Black individuals in both the U.K. and the U.S. ensures the idea is even further far-fetched. I refer to a recent interview with Fox News by the controversial personality Candice Owens, a Middle-Class African American female, married to a white male and infamous for making highly contentious remarks. Cites her disdain towards her own race as being the most murderous demographic in America! Although, her statement is morally irresponsible and a slanderous one, how does her perspective compare with white male stereotypes, and moreover the James Bond Brand? In essence, it couldn't be far more remote from the truth. Similarly, to Mrs Owen's outlook considering the spate of mass school shootings and the unwarranted racial slayings by White individuals in the U.S. compared to its Black counterparts.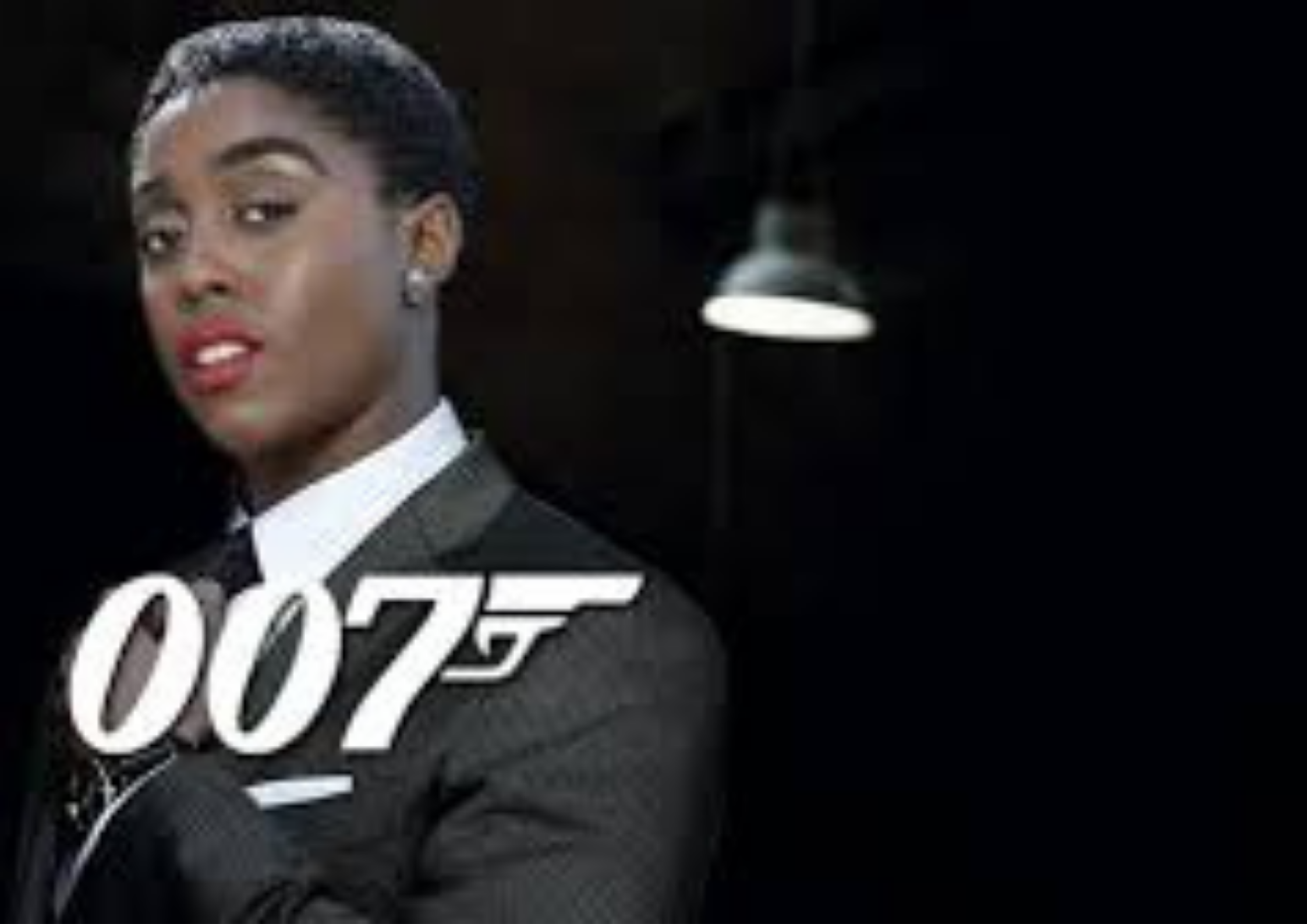 Rather than push or attempt to force a narrative that goes completely against the grain of its Monachal traditions. The Blueprint as it stands works, and always has. To suggest otherwise, could potentially be harmful in opening a can of worms that is best left as it is. By in large, if it isn't broke— don't try to fix it.
Article Written by: S. Lewis-Campbell/Cofounder/Beauty & the Beast Publishing Ltd in collaboration with Spiela Community NetworkFurther information: Spiela Community Network Website: Beauty & the Beast Publishing Socials: Instagram Facebook Twitter LinkedIn TikTok YouTube Pinterest Fiverr